Hello everyone, today I'm co-hosting the GFC Blog Hop with Sara of a Pearls and Curls and Chloe from Rainbows and Honeysuckle and fellow blogger friend and pen pal, Rebecca from Life with rMe . This is a great way to meet some new bloggers so go ahead and join the hop!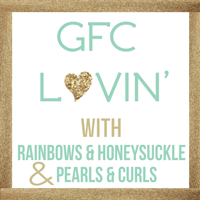 1. Link up both your blog and your Bloglovin' below! Be sure to visit some other links as well to make some new friends!
2. Follow your hosts and co-host and leave us a comment letting us know you followed so that we can follow you back!
3. If you're interested in co-hosting, you can fill out this form
For those that are just meeting me here, I'd just like to say "Hello!" I'm Shannon, 21, and about to be a senior in college once I finish my last finals tomorrow. I like to travel and recently spent a semester in Ireland having the time of my life. You can check all my Ireland travels here. I'm engaged to a Navy Pilot in Primary School. Currently I'm living in Maryland and he's in Texas. We've been doing the long distance relationship for a year now. Explore the blog and you'll find more tidbits about me and I cannot wait to meet you all in return!